Tiny Home
A complete framework to test and conceptualize a connected and smart home for the future.
To explore the possibilities that the Internet of Things holds for our lives at home, We built a conceptual connected home with the intention of creating a
"living lab"
to highlight what is possible today, and also explore the foundational capabilities required to take the home from "connected" to truly "smart." The home is an
experimental showcase
that will evolve over the next 12 to 18 months as Intel explores the opportunities, experiences, and tensions of creating a smart home.
People involved

Myself (Research, concept, motion and prototyping).
Ricardo Dourado, Beatriz Pa
lmeiro, Fabrici
o Novak
"A Vision of the Future for the Smart Homes"
The
Tiny Home
was showed at the first time in the
IoT Day
,a worldwide event that aims to discuss, design and develop the emerging Internet of Things.
The "tiny house" that we had built on the U.S. east coast, loaded on a flatbed, and trucked to San Fran was jammed full of IoT smarts in just 210 square feet.
The initiative is based in a strong
connected hardware
with a solid
service layer
behind it all, and the software controlled by a global dashboard.
Below is the interaction prototype of the
conceptual dashboard
, to test the appeal and flow of the interface while being used in a simple task: To pin a specific notification card to the homescreen, and restoring it to the application.
To perform several researches to determine the flaws and opportunities of the Smart Home scenario, to bring ideas and
conceptualize products
that would help make the smart home really connected and meaningful.
To conceptualize the software and UI Layer to enable the conversation between the different parts of the system, using the
Google Material Design
as guideline, providing a seamless and integrated experience for the user.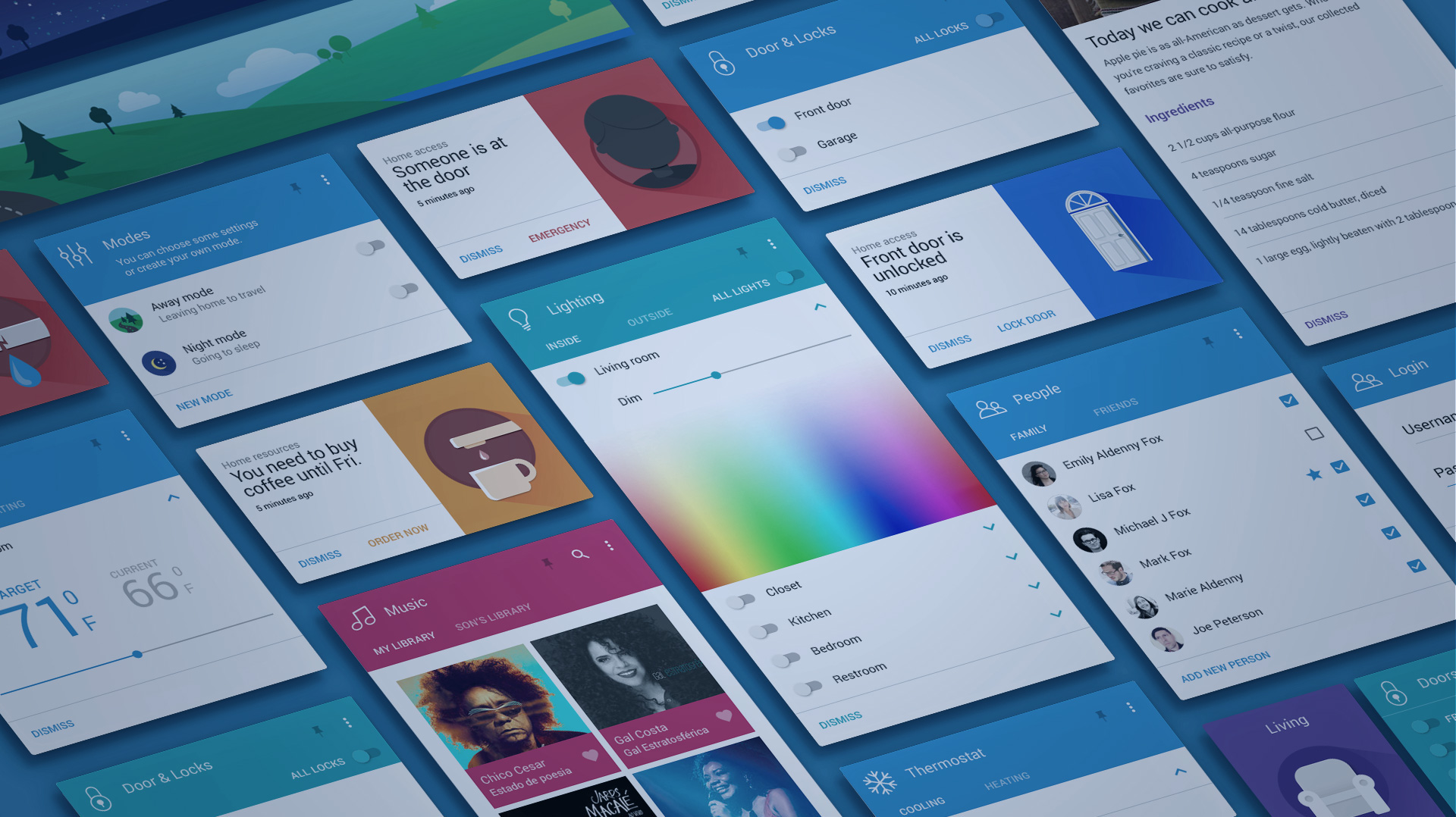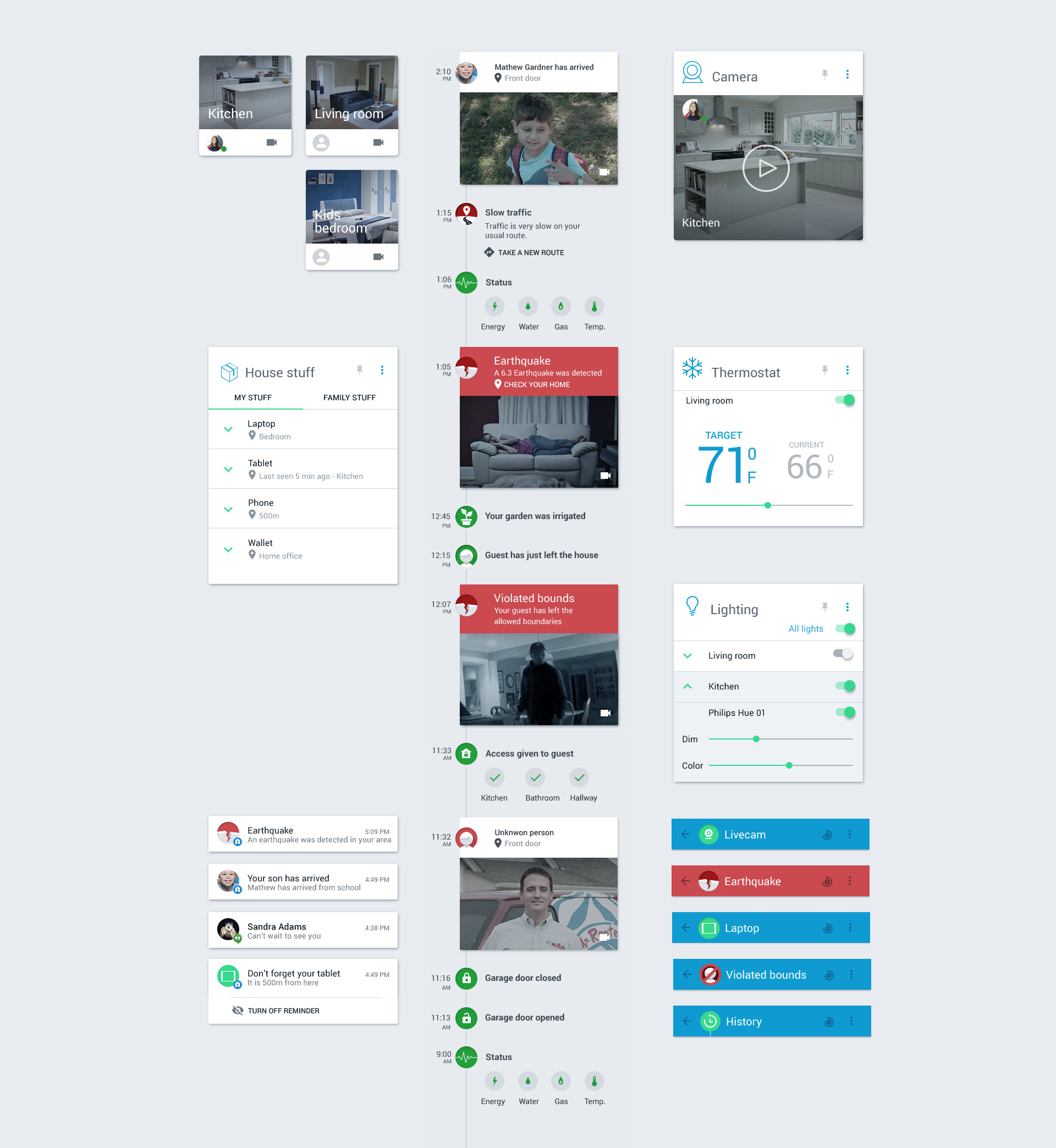 Among the several possible scenarios we created a user story where family members would be
notifyed about a natural disaster
on their region, allowing the user to verify the integrity of his household and checking how other family members are.